U.O. name
Neuroscience
Scientific Coordinator
Antonio Uccelli
Description
The Unit includes two research groups, led by Antonio Uccelli and Angelo Schenone, respectively.
The research group led by AU aims at studying the immunological mechanisms of multiple sclerosis (MS) and the therapeutic potential of stem-cell based therapies for neurologic diseases. MS is a chronic inflammatory disease of the central nervous system which ultimately leads to myelin damage and axonal loss leading to irreversible neurodegeneration. The disease is complex and multifactorial, but the key pathogenic event appears to be an uncontrolled response of components of the immune system to myelin proteins: this research group studies the mechanisms of immune regulation in health and in the context of MS. The other main research line explores the possibility of employing stem cells, and particularly Mesenchymal Stem Cells (MSC) and Hematopopietic Stem Cells (HSC) for the treatement of MS, with a bench- to bedside approach with includes in vitro studies on the characterization of the immunological and neuroprotective functions of MSC and MSC, animal studies that assess the effect of such treatments, alone or in combination, on the preclinical model of MS and clinical trials on MS patients.
The research group led by AS aims at understanding the pathomechanisms underlying peripheral nerve degeneration in inherited peripheral neuropathies to identify therapeutic options. Basically, our research is focused on
Schwann cell differentiation and myelination
Peripheral myelin sheath structure and function
Dys/demyelination and axonal degeneration
Biomarkers identification
Charcot-Marie-Tooth (CMT) disease, the most frequent form of inherited neuropathy, is a phenotypically and genetically heterogeneous group of disorders, which are currently untreatable. They are the most common inherited neuromuscular disorder, affecting around 1 in every 2,500 people. From a biological standpoint, CMT neuropathies are associated with mutations in different sets of genes, affecting Schwann cell development and myelination or peripheral axon physiology. Over the years, our lab has used animal models and developed and patented cellular settings and biochemical assays to improve the knowledge and menagement of these human disorders.
List of publications
Moretta L, Uccelli A, Pistoia V. Mesenchymal stromal cells and immunity: Introductory overview. Immunol Lett. 2015 Sep 2. [Epub ahead of print] I
Laroni A, Rosbo NK, Uccelli A Mesenchymal stem cells for the treatment of neurological diseases: immunoregulation beyond neuroprotection. Immunol Lett. 2015 Aug 18. [Epub ahead of print] I
Uccelli A, de Rosbo NK. The immunomodulatory function of mesenchymal stem cells: mode of action and pathways. Ann NY Acad Sci. 2015 Jul 6 [Epub ahead of print] Parodi B, Rossi S, Morando S, Cordano C, Bragoni A, Motta C, Usai C, Wipke BT, Scannevin RH, Mancardi GL, Centonze D, Kerlero de Rosbo N, Uccelli A. Fumarates modulate microglia activation through a novel HCAR2 signaling pathway and rescue synaptic dysregulation in inflamed CNS. Acta Neuropathol. 2015 Aug;130(2):279-95. Epub 2015 Apr 29.
Kuhle J, Disanto G, Dobson R, Adiutori R, Bianchi L, Topping J, Bestwick J, Meier UC, Marta M, Costa GD, Runia T, Evdoshenko E, Lazareva N, Thouvenot E, Iaffaldano P, Direnzo V, Khademi M, Piehl F, Comabella M, Sombekke M, Killestein J, Hegen H, Rauch S, D'Alfonso S, Alvarez-Cermeño J, Kleinová P, Horáková D, Roesler R, Lauda F, Llufriu S, Avsar T, Uygunoglu U, Altintas A, Saip S, Menge T, Rajda C, Bergamaschi R, Moll N, Khalil M, Marignier R, Dujmovic I, Larsson H, Malmestrom C, Scarpini E, Fenoglio C, Wergeland S, Laroni A, Annibali V, Romano S, Martínez A, Carra A, Salvetti M, Uccelli A, Torkildsen Ø, Myhr K, Galimberti D, Rejdak K, Lycke J, Frederiksen J, Drulovic J, Confavreux C, Brassat D, Enzinger C, Fuchs S, Bosca I, Pelletier J, Picard C, Colombo E, Franciotta D, Derfuss T, Lindberg R, Yaldizli Ö, Vécsei L, Kieseier B, Hartung H, Villoslada P, Siva A, Saiz A, Tumani H, Havrdová E, Villar L, Leone M, Barizzone N, Deisenhammer F, Teunissen C, Montalban X, Tintoré M, Olsson T, Trojano M, Lehmann S, Castelnovo G, Lapin S, Hintzen R, Kappos L, Furlan R, Martinelli V, Comi G, Ramagopalan S, Giovannoni G Conversion from clinically isolated syndrome to multiple sclerosis: A large multicentre study. Multiple Sclerosis Journal 2015 Jul;21(8):1013-24. Epub 2015 Feb 13
Mancardi GL, Sormani MP, Gualandi F, Saiz A, Carreras E, Merelli E, Donelli A, Lugaresi A, Di Bartolomeo P, Rottoli MR, Rambaldi A, Amato MP, Massacesi L, Di Gioia M, Vuolo L, Currò D, Roccatagliata L, Filippi M, Aguglia U, Iacopino P, Farge D, Saccardi R; For the ASTIMS Haemato-Neurological Collaborative Group, On behalf of the Autoimmune Disease Working Party (ADWP) of the European Group for Blood and Marrow Transplantation (EBMT)*. Autologous hematopoietic stem cell transplantation in multiple sclerosis: A phase II trial. Neurology. 2015 Mar 10;84(10):981-8. Epub 2015 Feb 11
*A. Uccelli is part of the European Group for Blood and Marrow Transplantation (EBMT)
Curro' D, Vuolo L, Gualandi F, Bacigalupo A, Roccatagliata L, Capello E, Uccelli A, Saccardi R, Sormani MP, Mancardi G. Low intensity lympho-ablative regimen followed by autologous hematopoietic stem cell transplantation in severe forms of multiple sclerosis: A MRI-based clinical study. Multiple Sclerosis Journal 2015 Jan 12 [Epub ahead of print]
Laroni A, Gandoglia I, Solaro C, Ribizzi G, Tassinari T, Pizzorno M, Parodi S, Baldassarre G, Rilla MT, Venturi S, Capello E, Sormani MP, Uccelli A, Mancardi GL Clinical baseline factors predict response to natalizumab: their usefulness in patient selection.. BMC Neurol. 2014 May 12;14:103. I
Laroni A, Brogi D, Morra VB, Guidi L, Pozzilli C, Comi G, Lugaresi A, Turrini R, Raimondi D, Uccelli A, Mancardi GL. Safety of the first dose of fingolimod for multiple sclerosis: results of an open-label clinical trial. BMC NEUROL. 2014 Apr 1;14(1):65.
Di Giunti D., Parodi B, Cordano C, Uccelli A, Kerlero de Rosbo N. Can we switch microglia's phenotype to foster neuroprotection? Focus on multiple sclerosis. Immunology. 2014 Mar;141(3):328-39 I.F.: 3.795 CI:18
Di Prisco S, Merega E, Milanese M, Summa M, Casazza S, Raffaghello L, Pistoia V, Uccelli A, Pittaluga A. CCL5-glutamate interaction in central nervous system: Early and acute presynaptic defects in EAE mice. Neuropharmacology. 2013 Dec 75:337-46. Epub 2013 Aug 16
Bonzano L, Sormani MP, Tacchino A, Abate L, Lapucci C, Mancardi GL, Uccelli A, Bove M. Quantitative assessment of finger motor impairment in multiple sclerosis. PLoS One. 2013 May 31; 8(5):e65225 :6
Serpero LD, Filaci G, Parodi A, Battaglia F, Kalli F, Brogi D, Mancardi GL, Uccelli A, Fenoglio D. Fingolimod Modulates Peripheral Effector and Regulatory T Cells in MS Patients. J NEUROIMMUNE PHARM. Dec;8(5):1106-13. Epub 2013 May
Laroni A, Novi G, Kerlero de Rosbo N, Uccelli A. Towards Clinical Application of Mesenchymal Stem Cells for Treatment of Neurological Diseases of the Central Nervous System. J NEUROIMMUNE PHARM. 2013 Dec;8(5):1062-76. Epub 2013 Apr 12
Laroni A, Brogi D, Milesi V, Abate L, Uccelli A, Mancardi G. Early switch to fingolimod may decrease the risk of disease recurrence after natalizumab interruption. Multiple Sclerosis Journal 2013 Aug;19(9):1236-7. Epub 2012 Nov 26
Uccelli A, Laroni A, Freedman MS. Mesenchymal stem cells as treatment for MS – progress to date". Multiple Sclerosis Journal 2013 Apr;19(5):515-9.. Epub 2012 Nov 1.
Errede M, Girolamo F, Ferrara G, Strippoli M, Morando S, Boldrin V, Rizzi M, Uccelli A, Perris R, Bendotti C, Salmona M, Roncali L, Virgintino D. Blood-Brain Barrier Alterations in the Cerebral Cortex in Experimental Autoimmune Encephalomyelitis. J NEUROPATH EXP NEUR 2012 Oct;71(10):840-854.
Giunti D, Parodi B, Usai C, Vergani L, Casazza S, Bruzzone S, Mancardi G, Uccelli A. Mesenchymal Stem Cells Shape Microglia Effector Functions Through the Release of CX3CL1. Stem Cells. 2012 Sep;30(9):2044-53
Sallusto F, Impellizzieri D, Basso C, Laroni A, Uccelli A, Lanzavecchia A, Engelhardt B. T-cell trafficking in the central nervous system. Immunol Rev. 2012 Jul;248(1):216-27.
Main research lines
AU group: Immunology of MS with main focus on the function of regulatory innate cells (CD56bright NK cells). Involvement of the microbiome in the pathogenesis of MS. In vitro culture of human and mouse mesenchymal stem cells and characterization of their immunological properties; study of interactions and their mechanisms with several populations of the immune system (T lymphocytes, B lymphocytes and dendritic cells). Mesenchymal stem cells and the interaction within the environment of hematopoietic niche. Characterization of immunosuppressive and neuroprotective potential of mesenchymal stem cells and their in vivo utilization for the treatment of Experimental Autoimmune Encephalomyelitis (EAE), the experimental model of multiple sclerosis (MS). Characterization of mesenchymal stem cells from MS patients : fenotipic and functional studies for their clinical application. Study on the immunological effects of intravenous treatment with autologous mesenchymal stem cells on patients with MS enrolled in the clinical trial "Mesenchymal Stem Cells for Multiple Sclerosis" ("MESEMS").


AS group: Main research lines are:

Biology and pathology of peripheral nervous system
Dissection of molecular mechanisms underlying inherited peripheral neuropathies and identification of therapethic strategies
Biomarkers identification
Development of computational systems for quantitative neuropathology
Research group ERC sector
LS5_11; LS6_1; LS6_2; LS6_5; LS7_6.
Internal personnel
| Surname | Name | Department | Title | Scientific area |
| --- | --- | --- | --- | --- |
| Uccelli | Antonio | DINOGMI | Full Professor | MED 26 |
| Mancardi | Giovanni Luigi | DINOGMI | Full professor | MED 26 |
| Schenone | Angelo | DINOGMI | Associate professor | MED 26 |
| Laroni | Alice | DINOGMI | Assistant professor | MED 26 |
| Inglese | Maria Matilde | DINOGMI | Associate professor | MED 26 |
Other personnel
AU Group:
Nicole Kerlero de Rosbo, DINOGMI, Research supervisor
Federico Ivaldi, DINOGMI, Technician
AS Group:
Lucilla Nobbio, DINOGMI, tecnico
Davide Visigalli, DINOGMI, assegnista
Giovanna Capodivento, DINOGMI, dottoranda
Marina Grandis, DINOGMI, ricercatrice
Valeria Prada, DINOGMI, Co.Co.Co
Collaborations
AU Group:
Vito Pistoia (Istituto Pediatrico Giannina Gaslini - Genova).
Elena Zocchi (Centro Biotecnologie Avanzate, Genova)
Gianni Bonanno and Ernesto Fedele (DIMES-Università degli Studi di Genova)
Fabio Benfenati (DIMES-Università degli Studi di Genova)
Laura Vergani (Istituto di Fisiologia-Università degli Studi di Genova)
Roberto Furlan e Gianvito Martino (IRCCS San Raffaele, Milan)
Federica Sallusto e Antonio Lanzavecchia (Istituto di Ricerca in Biomedicina, Bellinzona, CH)
Jorge Oksenberg e Sergio Baranzini (Department of Neurology,
University of California at San Francisco (UCSF)
Amit Bar-Or (Neurological Institute, McGill University, Montreal)
Albert Saiz and Pablo Villoslada (Hospital Clinic-Institut d'Investigacions Biomèdiques, Barcelona, Spain)
Mark Freedman (University of Ottawa, Ottawa Hospital Research Institute, Canada)
Gavin Giovannoni (Queen Mary University of London – UK)
Andrea Urbani (Dipartimento di Medicina Interna, Università di Roma Tor Vergata)
Lorenzo e Alessandro Moretta (Istituto Pediatrico Giannina Gaslini - Genova)
Caterina Bendotti (Laboratorio di Neurobiologia Molecolare, Dipartimento di Neuroscienze, Istituto per la ricerca Farmacologica Mario Negri, Milano)
Mauro Maccarone (Istituto di Nefrologia e Dialisi Università di Chieti)
Paolo Muraro e David Miller (Imperial College, London, UK)
Daniela Virgintino (Dipartimento di Anatomia Umana e Istologia, Università di Bari)
Kevin Tracey (The Feinstein Institute for Medical Research, New York, USA)
Roland Liblau and Michel Clanet (Toulouse University Medical School, France)
Darwin Prockop (Institute for Regenerative Medicine, Texas, USA)
Howard L. Weiner (Harvard University, Boston, USA)
Roopali Gandhi (Harvard University, Boston, USA)
Anna Pittaluga, (DIMES-Università degli Studi di Genova)
Claudia Balducci, Mario Negri, Milan
Alessia Cedola, Institute of Nanotechnology, 'Sapienza' University, Rome
AS Group:
Prof. M. Sereda (Max Planck Institute Gӧttingen – Germany)
Dott. P. Castagnola (IRCCS AOU San Martino - Genova)
Dott. D. Pareyson (Istituto Neurologico C. Besta – Milano)
Prof. M. Reilly (UCL Institute of Neurology and National Hospital for Neurology and Neurosurgery – London, UK)
Prof. D. Kirschner (Biology Department, Boston College, MA – USA)
Prof. C. Riekel (European Synchrotron Research Facility, Grenoble - France)
Prof. F. Benfenati (Università di Genova)
Prof. A. Morelli (Università di Genova)
Prof. C. Tacchetti (Centro di Imaging Sperimentale, Ospedale San Raffaele – Milano)
Prof. G. Fabrizi (Università di Verona)
Dott. A. Falqui (Istituto Italiano di Tecnologia, Genova)
Prof. M. Shy (University of Iowa, Iowa – USA)
Partnerships
AU Group
AS Group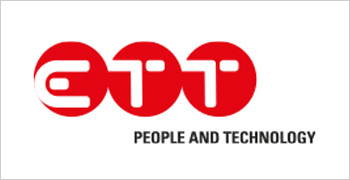 Fundings
2015: Novartis, "Assessment of the effect of fingolimod on new pathways involved in neuroprotection"